Corrugated Boxes Printing & Manufacturing Machine
Brand                        Pinlong
Model                        PL-Y5
Place of Original      China
Size (mm)                 900 × 2000, 1200 × 2400, 1400 × 2400, 1600 × 2800
Printing for              Carton Box, Corrugated Box, Cardboard Box
Color Printing          1 / 2 / 3 / 4 / 5 / 6 / 7 Color
Payment                   T / T, L / C, D / P
Price Terms              FOB, EXW, CIF
Delivery Time           Within 60-120 days after receive the deposit
PARAMETER

Description Model

PL-Y5-0920

PL-Y5-1224

PL-Y5-1424

PL-Y5-1628

Max Speed(Pcs / Min)

430

300

250

200

Max. Paper Board(L*W)mm

2100*880

2500*1200

2500*1450

2900*1450

Max. Board Size(L*W)mm

2100*1200

2500*1500

2500*1650

2900*1850

Min. Paper Board(L*W)mm

700*280
(Need Auxiliary bar)

700*320
(Need Auxiliary bar)

700*380
(Need Auxiliary bar)

700*380
(Need Auxiliary bar)

Max Printing Size(L*W)mm

2000*880

2400*1200

2400*1370

2400*1570

Print Plate Thickness (mm)

7.2

7.2

7.2

7.2

Max. Slotting Depth (mm)

225 Knives Can be added
to enlarge slotting depth

270 Knives Can be added
to enlarge slotting depth

300 Knives Can be added
to enlarge slotting depth

300 Knives Can be added

to enlarge slotting depth

Min Slotting Gap(mm)

Positive(mm)

150*150*150*150

170*170*170*170

170*170*170*170

170*170*170*170

Inverse(mm)

230*70*230*70

240*70*240*70

240*70*240*70

240*70*240*70

Die Cutter Blades Height (mm)

25.4

25.4

25.4

25.4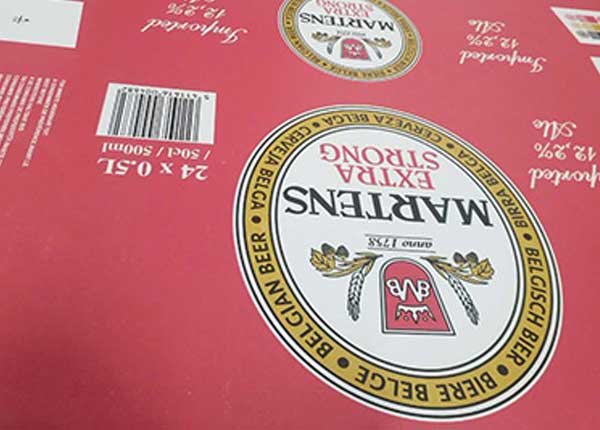 Servo motor system computer order arrangement, storage 999 orders.
The corrugated box manufacturing machine has humanized control, all adjustments with memory storage, and automatic operation.
High efficiency, amazing speed, the box printing machine with industrial 4. 0 intelligent design, fast order shafting, max speed goes to 430 pcs / min.
The box printing machine uses high quality and high standard materials, processing, and spare parts.
Entire gears of the corrugated boxes manufacturing machine are imported special materials making, high-precision grinding, smooth and long time life service, advanced pump circulation spray gears lubrication system.
The whole box printing machine uses expansion sets and tight links to reduce abrasion and make sure precise print and longer service life.
The ink circulation system of the box printing machine has an automatic self-cleaning device with monitoring and an alarm for ink shortage to reduce paper waste.
Lead Edge Feeder
Imported servo motor feeding system of the corrugated boxes manufacturing machines, precise, fast, stably feeding.
"Zero" impression feed technology, keep boards strength and quality.
The powerful dust suction device of the corrugated box manufacturing machine ensures the perfect cleaning of the board surface.
Pneumatic patting, front and side baffle motorized adjustment. This design is our exclusive patent.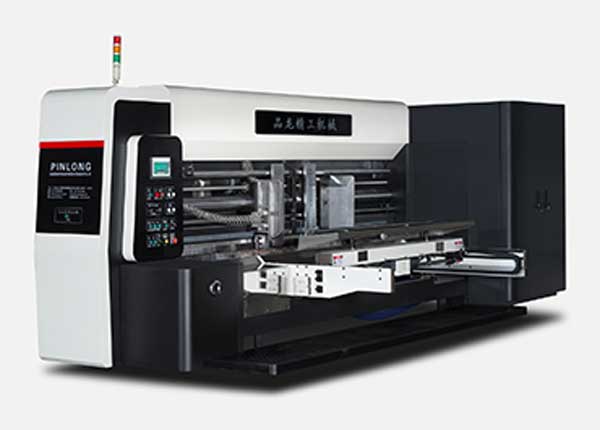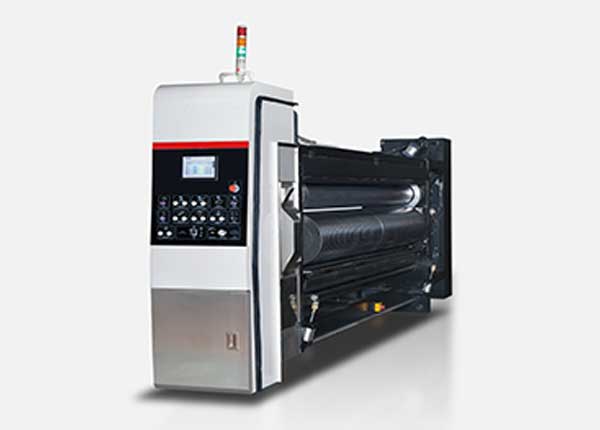 Printing Unit
Servo motor registration, available with interface panel in printer & feeder unit of the corrugated boxes manufacturing machines.
Boards pull wheels fast lock lateral move system. Pressure gap electrical adjust.
The box printing machine has a patent ink supply system, no ink flies fast running.
Slotter Unit
Servo motor system of the corrugated boxes manufacturing machines computerized adjustment, order shafting in seconds.
Middle knife movable variable boxes are available.
Four ball screws with linear guides, linked together for fast and precise adjusting.
Pinlong patent: pre-creaser、first-creaser、second-creaser、slotter. Perfect shape forming (six-axis design available).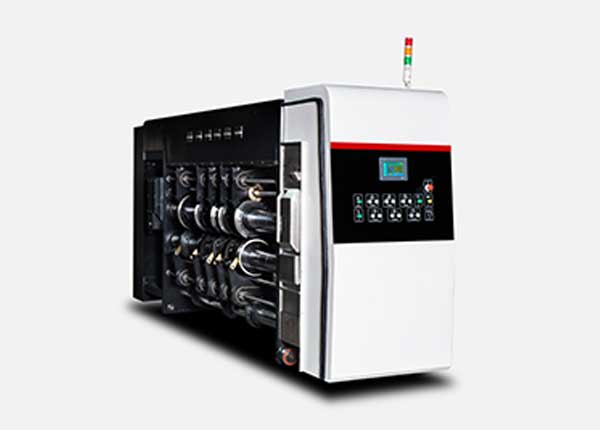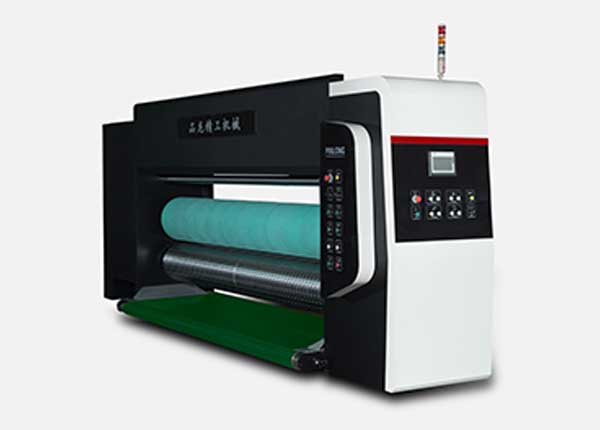 Rotary Die Cutter Unit
Registration can be adjusted with the interface panel in the section's main operation desk.
fast-changing import anvil cover, import servo motor speed compensation +3mm. Regrinding systems are available for corrugated box manufacturing machines.
Rubber roller lateral move +20mm, longer service life.